Cairns Hockey | PLAY JUNIOR HOCKEY in Cairns
Cairns Hockey continues developing innovative and exciting inclusive hockey programs for primary aged young boys and girls. Cairns Hockey is developing a pilot program in this Division which we hope will provide a strong entry level introduction to hockey programs which will:
Introduce hockey to young people and encourage them to choose hockey
Deliver affordable hockey programs to families
Easily accessible
Age Appropriate and modified
Non Competitive
Trained volunteers involved
Fun atmosphere
These programs are safe and fun for young boys and girls, programs look to align Clubs with Primary School Teams as a club development initiative and create an environment that teaches young people new skills, assists in communication and sharing, while delivering  modified fun programs in a safe place.
2020 Play Hockey  "P" programs are played at the Cairns Hockey facility, Rutherford and Lake Streets, Cairns North and Hook in2 Hockey P1,2 and P3,4 is also played at Pazutti Park Woree in the southern suburbs.  These introductory hockey programs are delivered across 2 terms, from March through to August.
CONTACT MILI ON 40532308 at Cairns Hockey for more information on school and junior programs.  mili.arrotea@cairnshockey.com.au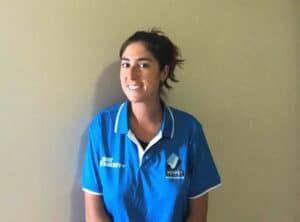 Cairns Hockey Junior Programs Advisory Committee
CAIRNS HOCKEY COMPETITIONS ADVISORY COMMITTEE – TERMS OF REFERENCE
The Cairns Hockey Junior Programs Advisory Committee (the Junior Committee) provides advice and recommendations to the CHA Competitions Committee, Board and CEO on the following:-
local introductory junior programs and competition
structures and strategic development of Cairns Hockey P Grades and Introductory Programs
School recruitment strategies
Dates and Times of the P Programs
Junior Awards
Competition Rules and Guidelines
Junior Committee is a sub committee of Competitions Committee
Members of the Junior Committee
appoint representative from each club
Cairns Hockey appointed Chair
Competitions Committee Representative
Invited Guests
Minutes of the Junior Committee Meetings will be sent to Competitions for review and recommendations thereafter to Board
GET INTO HOCKEY - PRIMARY PROGRAMS P-2 - INTRODUCTION TO HOCKEY PROGRAMS (Under 7 Programs )
Young boys and girls in Prep- Grade 1 and Grade 2
Played on ¼ field modified
Maximum of 6 players on the field
Non competitive
Coach on the field
Played on Friday evening on grass
20 minute halves
Modified Equipment
GET INTO HOCKEY - PRIMARY PROGRAMS - P3-4 Hockey Program - (Under 9)
Young Boys and Girls in Grade 3 and 4
Played on ½ field modified learning programs
Maximum of 9 players on the field
Non competitive
Coach on the field
modified equipment
Played on Friday nights/Saturday Mornings
30 min halves
GET INTO HOCKEY - PRIMARY PROGRAMS P5-6 Hockey Program- (Under 11)
Single sex teams
Young people in Grades 5 and 6
Played on full field
Maximum of 11 players on the field can include goalkeeper
Competitive
Coaches on field in limited circumstances
Played on Saturday mornings on grass and some games on turf
30 min halves
Cairns Hockey Junior Program Times
Friday Afternoon: 4:30 - 6:00pm

GET INTO HOCKEY FOR UNDER PRIMARY P-2 GRADES (Under 7)

Non -Competitive Primary Prep- Grade 2

Friday Afternoon and Saturday Morning: TBC

GET INT HOCKEY PRIMARY  PROGRAMS

UNDER 9

Non Competitive Primary Grade 3-4

Saturday Morning: 8am | 9.15am | 10.30am

GET INTO HOCKEY PRIMARY PROGRAMS

UNDER 11

Modified Competition supported

Primary Grade 5-6
* Modified Field and Equipment
Information on Good Sports Award
What's on at Cairns Hockey
<<
Apr 2020
>>
M
T
W
T
F
S
S
30
31
1
2
3
4
5
6
7
8
9
10
11
12
13
14
15
16
17
18
19
20
21
22
23
24
25
26
27
28
29
30
1
2
3
No Events
Hockey Links
Cairns Hockey Partners And Supporters