Important Information for our Visitors attending Under 13 Girls Hockey Champs 7th-10th July 2019
FACT SHEET FOR TEAM MANAGERS
Copy of the Draw
http://www.hockeyqld.com.au/Portals/23/PDF%20Documents/Events/State%20Championship%20Formats/2019%20U13Girls%20Draw.pdf
We are due to begin this year's State Under 13 Girl's Hockey Championships in just 6 days – promising plenty of spectacular action both on and off the field. We look forward to welcoming you to our tropical paradise – and trust you will have time to get out and about and enjoy what we have to offer here in nature's playground – two World Heritage listed wonders of Great Barrier Reef and ancient tropical rainforests adding to a great new hockey facility at Cairns Hockey.
DATES: Sunday 7th July 2019 – Wednesday 10th July 2019
VENUE: Cairns Hockey Fields, Cairns North Sporting Precinct – carpark via Lily Street
Tel: 4053 2308 Email: info@cairnshockey.com.au
Rutherford St Gates will be open for entry and exit and the Gate between
Reef Turf and Grass Field 4 will also be open
We anticipate the gates will be open 45 min before the scheduled start of play each day
On the draw Turf 2 is Rainforest Turf – the turf adjacent to Rutherford St
On the draw Turf 1 is Reef Turf – the turf adjacent to the main entrance.
During the event- the facility will be not be serving any alcoholic beverages
Public Amenities are found in the Reef Amenities Block adjacent to the public space in the middle of the block. Teams can use the toilets and showers accessed from the training rooms
Public Amenities are found in the Grass Field 4 support Toilets near Lake Street
There are public amenities near the canteen underneath the new clubhous
The Rainforest Pitch has public amenities downstairs at each end of the old clubhouse and the amenities block adjacent to Rainforest will be repurposed female only for this championship.
TURF RULES
Please ensure no jewellery is allowed that is likely to cause injury. No food on the turf – no sharp objects/sharp heals or items likely to cause damage to person or the turf pitch.
Please make sure all players walk through the water trough before entering onto the turf
FIRST AID
ROOMS Cairns Hockey has 2 medical rooms – 1 adjacent to Reef Turf and 1 adjacent to Rainforest Turf – First Aid assistance is available to all teams. Main First Aid Room is adjacent to Reef Turf – We have an experienced First Aid and Sports Trainer available on
Site during the championships

GET SOCIAL:
Cairns Hockey Facebook page https://www.facebook.com/cairns.hockey
Event Hashtag #CairnsHockeyU13GirlsStateChamps2019,
Fun Tags #FutureRoos, #DiveintoHockey, #HockeyontheReef, #SwingontheRainforest
Instragram https://www.instagram.com/cairns.hockey/
Look for Matt Cook roving around the site
KEY CONTACTS:
Tournament Convenor, Operations Manager – Julie McNeil Mob: 0418880147 Email: ops@cairnshockey.com.au all info and issues relating to the facility and local information. Assisting Julie is Megan Schenk on info@cairnshockey.com.au Mobile
PR & Media Matt Cook Mob: 0419 681543
Email: mattcook4@gmail.com
Photographer Sports Pic
Contact Details Ph: 0409 614171
www.sportspics.com.au
Tour Booking Destination Cairns Marketing Phone: 1800 807 730 (toll free) Email: info@destinationcairns.com.au
Local Taxi – Cairns Taxi's 131008
Additional Information
Cairns Base Hospital Address: 165 The Esplanade, Cairns, Queensland 4870
Phone: 07 4226 0000
Cairns Private Hospital Address: 1 Upward St, Cairns, Queensland 4870
Phone: 07 4052 5200
Queensland Ambulance Service 42 Anderson Street Manunda Queensland 4870 07 4031 1755
Chemist Calanna Pharmacy 355 Sheridan Street Cairns North 40314222
Dentist Perfect Teeth Cairns Suite 5 361 – 363 Sheridan Street North Cairns 4870 40313555
FOOD AND BEVERAGE OUTLETS
CANTEEN: Canteen located downstairs new clubhouse will be open daily
Cold Drinks/ Hot Food and snacks 30 min before first game and 30 min after completion of last scheduled game
There will be a canteen open under the old clubhouse near Rainforest Turf and this will be open 9am – 4pm daily and will be selling drinks and snacks. There will be a BBQ adjacent to this outlet.
SANDWICH/SUSHI BAR: Located upstairs in the new clubhouse – this will be open from 9am selling cold drinks, cold snacks/sandwiches/Sushi.
No Sushi on Sunday but fresh Sushi on Monday/Tuesday and Wednesday
COFFEE VANS There will be a coffee van on site for the sale of hot beverages during the championship.
FOOD TRUCK &BBQ: Hosted by the Cairns Hockey – for the benefit of our local clubs/representative and community programs – sausage on bread and hamburgers and other home-made treats will be sold near Rainforest and Reef Turfs.
LUNCH ORDERS Lunch forms attached
Please hand deliver and pay for the lunch order at the old Canteen near Rainforest before 3pm daily for the next day.
Lunch Orders
Please collect ALL ORDERS from the old canteen underneath the old clubhouse – follow the direction signs
MERCH: Just Hockey Shop will be open across the duration of the Event
TEAM INFO:
Reef Turf (Field 1) has training/change rooms adjacent to the pitch and these are available during the event. The team due to play has the change room until the team returns to play after half time and then it is available for the next set of games.
There will be shade coverage for all teams predominately in the area of Grass Field 3 on the site Map. Even though its July and the humidity is minimal, the sun is still strong in the tropics ensure sunscreen is available and used at all times during the day.
Hydration is of paramount importance in the tropics.
Cairns Hockey has limited competition on Saturday 6th July 2019 with Reef and Rainforest pitch in use. Grass Fields may be available for training purposes. Please contact Megan at info@cairnshockey.co,,au if you would like more information.
Warm Up areas will be confirmed at the Managers Meeting – it will depend upon the draw to be published by Hockey Queensland in due course.
Cairns Hockey Operations Manager will be available and in attendance at the Managers meeting to answer and questions or clarify any local information. If you have any questions prior to the event, ops@cairnshockey.com.au
Injury Ice Injury Ice during the game will be available through the Technical Bench. If you require additional ice during the day, it is available for purchase through the Canteen and is available to be ordered on lunch order forms.
Team Parking and Entrance
Bus parking will be in lake Street between Lily and Rutherford Street – we will endeavour to keep this as clear as possible. You can enter via the main gate or the gate adjacent to the Lake St Amenities Block near Grass Field 4.
3 gates will be open for players and spectators – Main Gate – Gate to Grass Field 4 and Rutherford St Gate
TUESDAY MOVIES EVERYONE WELCOME TUESDAY 9TH JULY 2019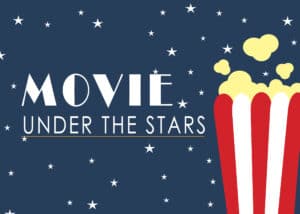 One of our members has made available the Giant Big Screen for a Movie Night and all teams are welcome – There is no charge Anticipated start time is 7.15pm – G rated Movie only. This will be confirmed at the Managers meeting. MOVIE MEAL DEAL will be available and order forms are attached – special needs can be catered for – please advise.  Movie Night Dinner Deal Orders
What's on at Cairns Hockey
<<
Oct 2019
>>
M
T
W
T
F
S
S
30
1
2
3
4
5
6
7
8
9
10
11
12
13
14
15
16
17
18
19
20
21
22
23
24
25
26
27
28
29
30
31
1
2
3
Hockey Links
Cairns Hockey Partners And Supporters